︎
I have re-written this a-thousand-and-eight times. And I'm not exaggerating. Okay maybe a little. The truth is, I'm a very analytical person while simultaneously thinking abstract and big picture. My instinct here would be to, in great length, tell you about my job as an Artist and my job as an Art Director and how they are, in my mind, completely separate roles. Art is one thing and design is another. (An arguable and annoying opinion, I know.) But actually, with the right projects and the right client, the two can be weaved together quite seamlessly. You'd think after that conclusion I'd allow them to mesh together in my head. But I don't. 🌝️

"STUDIO.jjj" is a multidisciplinary design studio. It operates as the umbrella to all of my creative projects and collaborations; whether that's in film & tv, publishing, album artwork, commercial advertising, or the occasional brand identity. And emphasis on occasional brand identity; it's gotta be the right project. It's also funny for me to refer to my work as a 'design studio'… after all, it's just me running this whole thing. But depending on the project, there is always the ability to bring on someone who specializes in a certain area of expertise; whether thats a 3D artist, animator, web designer, etc. I can work within my network and we'll make sure to cultivate the best art and experience possible!

In time, I see this going beyond the 2D space. I graduated with a BDA in Architecture and a minor in Product Design, and while the beginning of my career landed me in a place far, far away from that, I hope to take on projects in the future that bring me back to my roots. (I want to reference "LA LA Land" here or "Wizard of Oz" but can't find the right play on words. Maybe I'll ask a copywriter.) You'll see hints of an architectural discipline in my "SNKRS.jjj" series; to me they're more products than paintings.

Hopefully, if you stick around over the next few years, you'll see this evolve into a bigger idea. Until then, please reach out for any project inquiries :)

PROJECT FAQ:


Just a few guidelines! Email with any questions.
Provide the desired budget; I will be able to tell you if it's feasible and what the process of working together will look like ︎

I work on a day-rate basis for all entertainment/publishing clients; regardless if work makes it to the end as the final artwork

I typically don't do logo design; unless it's hand-done

No pitch decks

AWARDS:

PROMAX Global Excellence 2022 | Gold | Best Illustration "Pray Away" | Created with Rhubarb for Netflix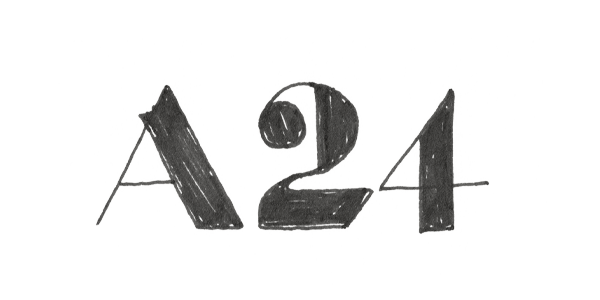 FILM TV CAMPAIGNS
A
A CURE FOR WELLNESS
A MAN NAMED SCOTT
A SERIES OF UNFORTUNATE EVENTS
A WRINKLE IN TIME
ABBOTT ELEMENTARY
AMERICAN ANIMALS
AMERICAN HORROR STORY
ANIARA
ATLANTA
B
BALLERS
BASKETS
BEFORE I FALL
BEING SERENA
BETTER CALL SAUL
BETTER THINGS
BIGGIE: I GOT A STORY TO TELL
BIRDS OF PREY
BLACK LADY SKETCH SHOW
BLACK WIDOW
BLACKKKLANSMAN
BLADE OF THE IMMORTAL
BOHEMIAN RHAPSODY
BOMBSHELL
BOSCH
BUMBLEBEE
BRIAN REGAN
BRIGHT
D
DA 5 BLOODS
DAHMER - MONSTER: THE JEFFREY DAHMER STORY
DAREDEVIL
DARK PHOENIX
DEADPOOL 2
DOLEMITE IS MY NAME
DON'T WORRY HE WON'T GET FAR ON FOOT
E
ED SHEERAN: SONGWRITER
EMILY IN PARIS
EMOJI MOVIE
EUPHORIA
F
FARGO FX
FEUD
FLACK
G
GET OUT
GIRLS
GODFATHER OF HARLEM
GREY'S ANATOMY
H
HARLEM
HARRIET
HEREDITARY
HIDDEN FIGURES
HIGH FIDELITY
HOMECOMING: BEYONCE LIVE AT COACHELLA
HUNTERS
I
I'LL SLEEP WHEN I'M DEAD
INSECURE
INTO THE OKAVANGO
J
JEEN-YUHS
JOKER
K
KICKS
L
LEGION
LIVE BY NIGHT
LUKE CAGE
M
MADE FOR LOVE
MARSHALL
MCCARTNEY 3,2,1
MICHELLE WOLF: JOKE SHOW
MIDSOMMAR
MOJAVE
MONEY MONSTER
N
NANNY
O
OVERLAND
P
PHAT TUESDAYS
POLAROID
PRAY AWAY
Q
QUEEN & SLIM
R
RAISING DION
READY PLAYER ONE
RESERVATION DOGS
S
SEARCH PARTY
SELF MADE
SHE'S GOTTA HAVE IT
SLENDERMAN
SNEAKY PETE
SNOWFALL
SORRY TO BOTHER YOU
SPIDERMAN: HOMECOMING
STRONGER
SURVIVING DEATH
SUICIDE SQUAD 2
T
TABOO
THE AMERICANS
THE BIG BANG THEORY
THE BLACK GODFATHER
THE BOLD TYPE
THE COMEDY STORE
THE CIRCLE
THE DEFIANT ONES
THE DEVIL & FATHER AMORTH
THE HATE U GIVE
THE LEFTOVERS
THE MINDY PROJECT
THE MOUNTAIN BETWEEN US
THE MYTH OF YE
THE NIGHT OF
THE PATH
THE PEOPLE V. O.J. SIMPSON
THE POST
THE SHOP
THE STATE
THE ULTIMATUM
THE UNDOING
THE UPSIDE
TRANSPARENT
TRUE STORY
TRUE DETECTIVE
U
UNBREAKABLE KIMMY SCHMIDT
V
VIRAL
W
WATCHMEN
WESTWORLD
WHAT WE DO IN THE SHADOWS
WHEN THEY SEE US
WHERE'D YOU GO BERNADETTE
WHOSE STREETS?
WIDOWS
Y
YOUTH
#
3 FROM HELL
WHAT I'M LISTENING TO...
I spend all day listening to music, comedy podcasts, design interviews, and of course the (more than) occasional alien theory conversation. So much of the time spent on projects is tirelessly trying to balance "thinking too much" and "barely thinking at all." Sometimes you have to be incredibly critical and focussed, and other times you need to get out of your own way and allow instinct to drive. *Insert comedy podcasts*