"ARTIST STATEMENT"
IT'S TAKEN ME YEARS TO FIGURE OUT WHAT I'M TRYING TO SAY AS AN ARTIST. MAINLY BECAUSE WHEN I STARTED DRAWING IN HIGH SCHOOL IT WAS ALL ABOUT DEVELOPING THE SKILLSET OF, YOU KNOW, "BEING GOOD AT DRAWING." I FOCUSSED ON DRAWING MUSICIANS BECAUSE IT WOULD GET THE KIDS AROUND ME TO CARE ABOUT WHAT I WAS DOING. IT WAS NEVER ABOUT SHOWING CREATIVITY OR A THOUGHTFUL APPROACH TO ART; IT WAS SIMPLY JUST WANTING MY DRAWING TO GET CLOSER TO LOOKING LIKE THE PHOTOGRAPH. I NEVER CONSIDERED MYSELF CREATIVE OR AN "IDEA" PERSON. I WASN'T THE ARTSY KID IN HIGH SCHOOL; I JUST HAD A TALENT THAT I COULD OBSESS OVER; WHICH IS WHY I WENT TO SCHOOL TO BE AN ARCHITECT AND NOT A FINE ARTIST. NONETHELESS, I HAD HUGE HOPES TO BECOME A HYPER-REALISTIC ARTIST. (THINK CJ HENDRY. BUT I DIDN'T KNOW OF HER AT THE TIME.) UNFORTUNATELY, THE SECOND MONTH OF MY FRESHMAN YEAR OF COLLEGE I WAS IN A BUS ACCIDENT. AND WHEN I SAY BUS ACCIDENT I MEAN I, PERSONALLY, WAS IN AN ACCIDENT WITH A BUS. JUST ME AND THE BUS BABY. MY RIGHT HAND WAS TAKEN OUT OF COMIMSSION ON AND OFF FOR A FEW YEARS BUT HEY... I STILL HAVE A HAND & WE MOVE ON.

I DECIDED BACK THEN THAT I HAD TO SWITCH TO PAINTING. IT WAS REALLY, REALLY HARD. NOT TO MENTION, I HAD ORIGINALLY STARTED MY FIRST SEMESTER AS AN ART MAJOR AND HAD TO LEARN TO PAINT LEFT-HANDED. I WOULD SPEND HOURS IN THE STUDIO AT NIGHT AND ON WEEKENDS BECAUSE WHAT WOULD TAKE OTHER STUDENTS 2 HOURS WOULD TAKE ME 8. CLASS CRITIQUES WERE HUMILIATING HAVING TO PRESENT MY LITTLE LEFT-HANDED WONDERS - TO SAY THEY WERE PUBLICLY ROASTED WOULD BE AN UNDERSTSATMENT LOL! SO IT WAS STRANGE, 4 YEARS LATER, TO HAVE TO GO BACK TO THE THING I HATED MOST.

FAST FORWARD 12 YEARS AND THOUSANDS OF HOURS OF PAINTING, INTROSPECTION, SELF-CORRECTION, OBSESSIVE OVER-THINKING... AND WE HAVE A GENERAL ARTIST STATMENT.


Paintings for purchase are available under
"SHOP"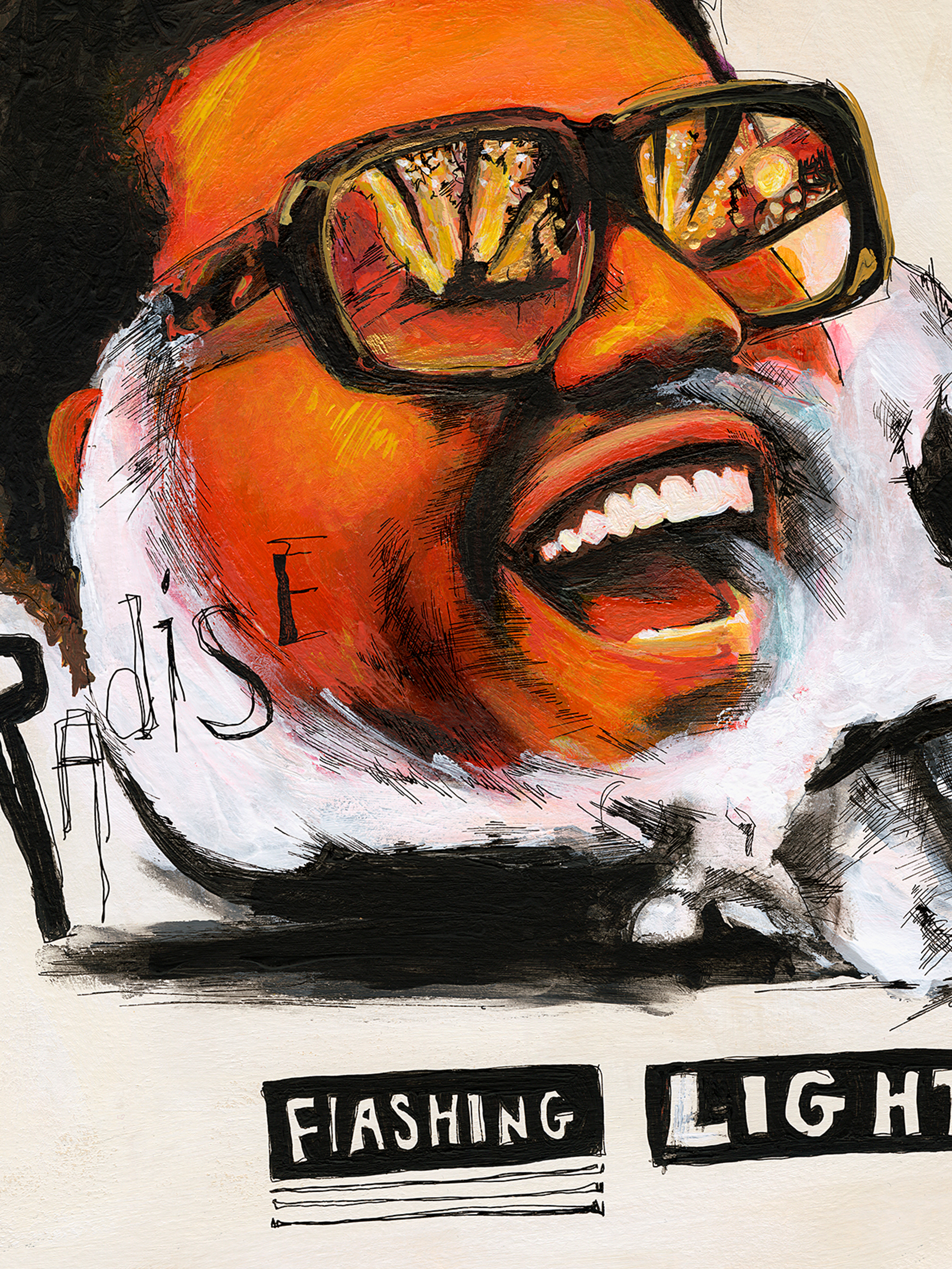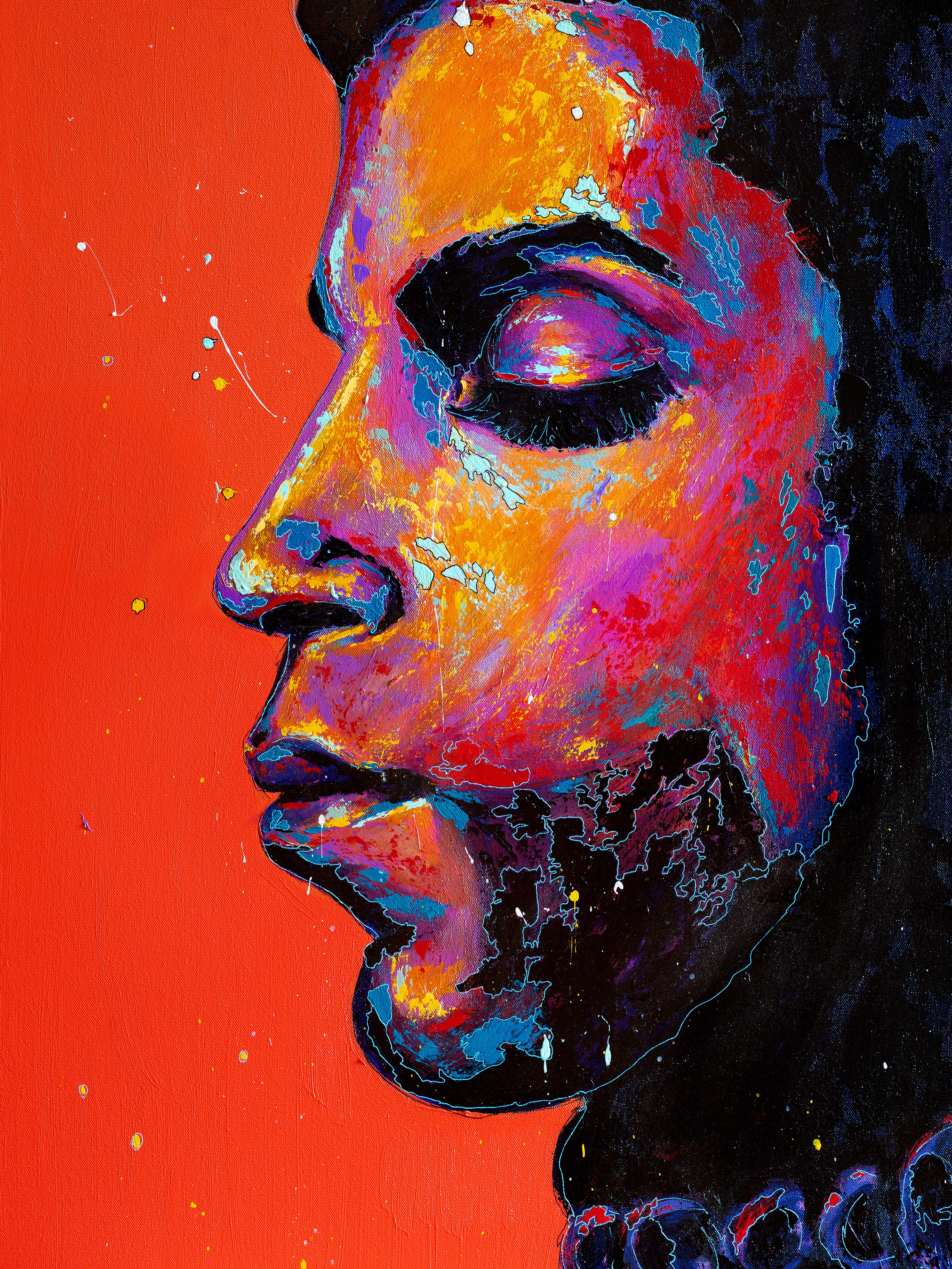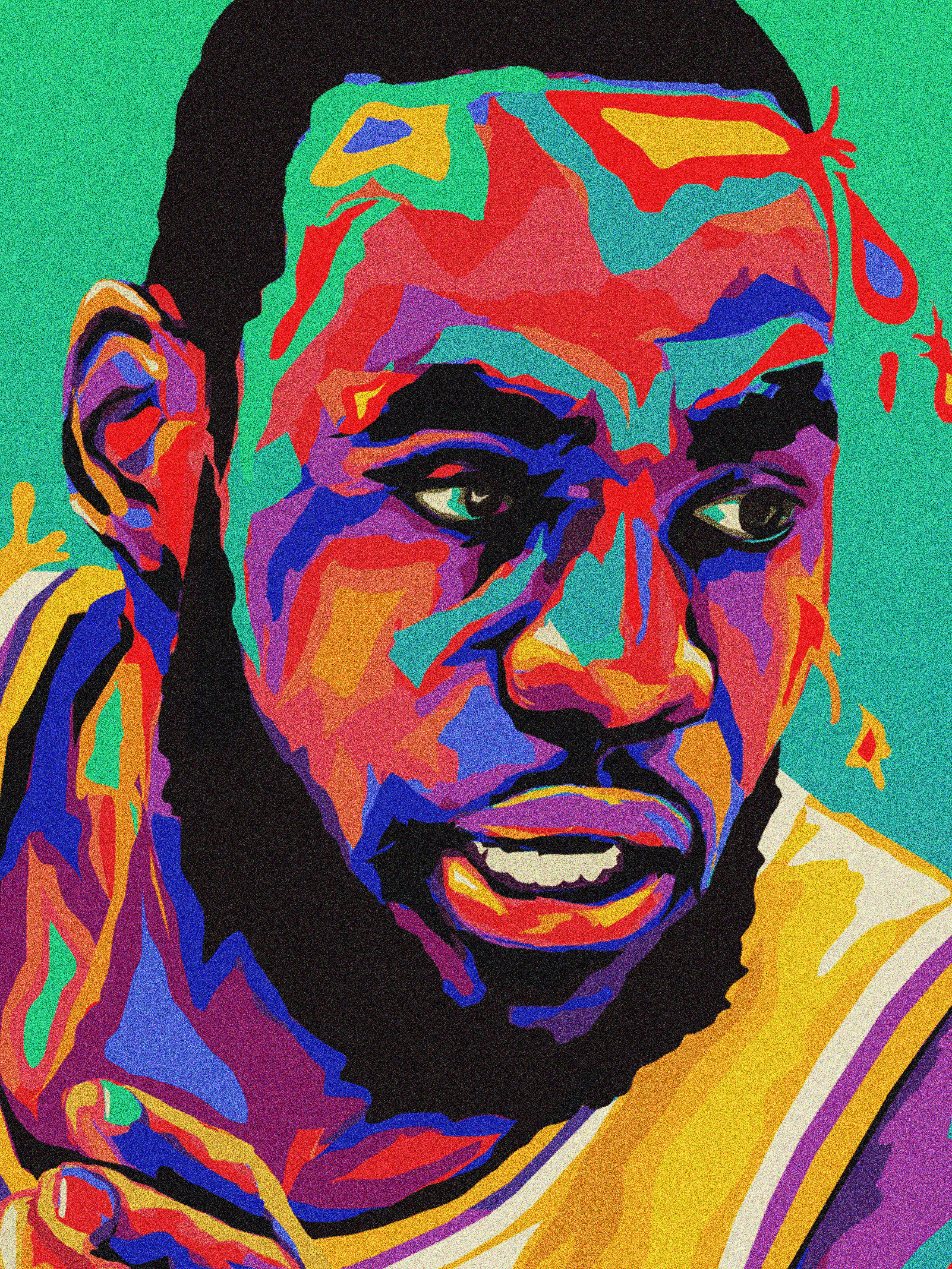 SAFEHAVEN
Safehaven Zine // KEEP COOL // Art Direction & Design by Vlad Sepetov & Kate.jjj // Creative by Joshua Bloom & Drew Corria
THIS WAS A PROJECT THAT I WAS, BOTH, FEATURD IN AND HELPED DESIGN. IT WAS SPECIAL FOR ME TO BE PUBLISHED IN PRINT ALONGSIDE SO MANY OTHER TALENTED AND GROUNDBREAKING ARTISTS; ESPECIALLY THOSE IN MUSIC!
KOBE & GIGI MURAL
Argyle Hollywood // Photography by Richard Cao
THIS MURAL WAS AN EXPERIENCE BEYOND WORDS FOR ME. IT WAS MY VERY FIRST MURAL, AND IT WAS AN ENDURANCE CHALLENGE THAT FORCED ME TO BE VULNERABLE, PASSIONATE AND RELENTLESS; TO CHANNEL THE MAMBA MENTALITY. IT WAS EXPONENTIALLY BIGGER AND BY FAR MORE DIFFICULT THAN ANYTHING I HAD EVER DONE.

Commissioned by Peter Younan and George Younan, owners of the Argyle Hollywood and devoted fans of Kobe on and off the court.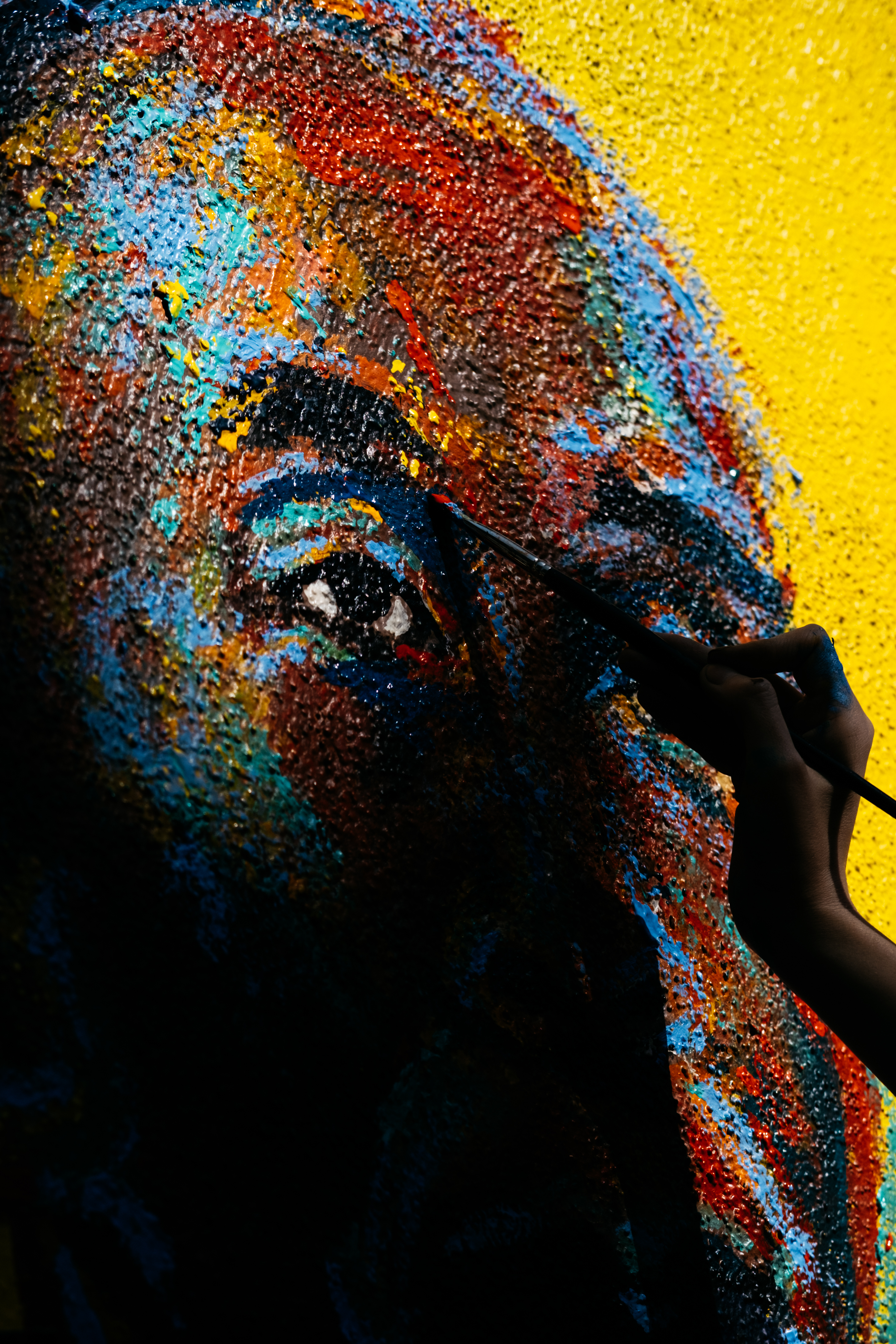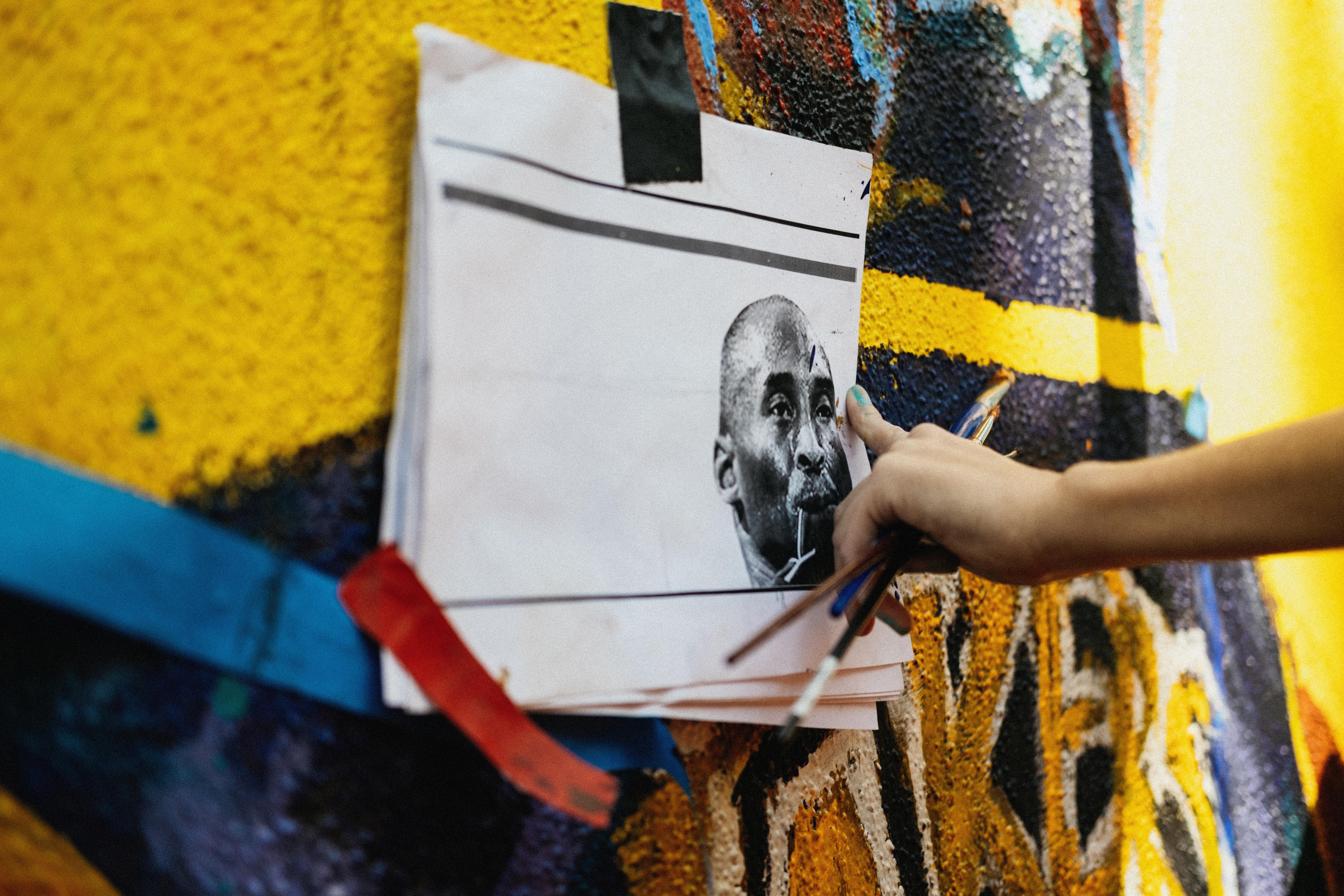 GRIMMIEZ... (CLICK FOR A SNEAK PEAK)